Medical Devices
We are always bearing in mind to provide services of high value with three divisions, the General and Supply Processing & Distribution (SPD) Division, the Orthopedics Division, and the Special Sales Division, in order to meet a variety of needs for each hospital. We believe that our mission is to provide sales and marketing based on suggesting a plan for customers through acquiring specialized knowledge.
Critical care medical equipment (ICU, NICU, Medical Emergency Center)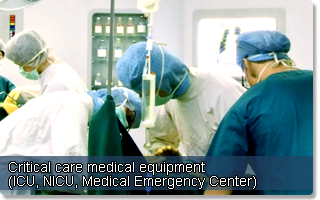 Respirators and related products, warming and humidifying devices, pulsoxymeters, EtCO2/pCO2 monitors, infusion pumps, syringe pumps, blood gas apparatuses, patient monitor equipments, other various monitors, continuous cardiac output measurement devices, neonatal respirators (including HFO), incubators and warmers for infants, and maintenance and diagnostic systems for equipment and related products.
Respiratory circuit, disposable warming and humidifying devices, temperature sensors, humidifying and bacterial filters for breathing circuit and related products, tracheostomy tubes, various types of sensors, and various tube connectors.
Anesthesia equipment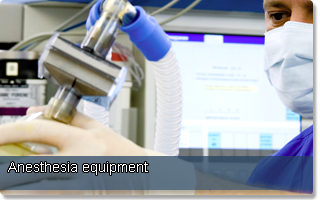 Anesthesia apparatuses, patient monitor equipment, portable echo devices, anesthesia circuits, carbon dioxide absorbents, laryngeal masks, endotracheal tubes, indwelling intravenous needles, epidural anesthesia related products, humidifying and bacterial filters for anesthesia circuits and related products, and portable disposable infusers (Surefuser).
Orthopedics equipment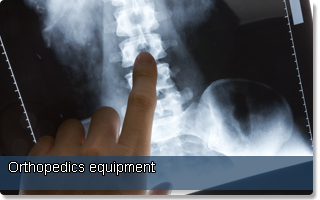 Artificial hip joints, artificial femoral heads, artificial knee joints, artificial shoulder joints, spinal fixation materials, treatment materials for fractures (screws & plates, intramedullary nails), various external fixators, various artificial bones, bone cement, other various types of implants, bone saws, reamers, power systems for drills, and other surgical instruments.
Arthroscopy systems, autologous blood collection equipment, compact MRI for limbs, bone stimulation devices, various types of retractors, casting products, continuous passive motion (CPM), and other rehabilitation supporting equipment and related products.
Cranial nerve surgery equipment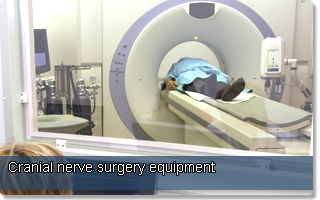 Shunt systems, pressure-controlled valves, cerebral aneurysm clips, plates & screws, various types of microimplants, artificial dura maters, epidural drainage systems.
Navigation systems for surgery, intracranial pressure measuring devices (ICP), microscopes for microsurgery, electrocautery scalpels, micro power tools and all related products, three point craniostats, and various types of wound retractors.
Surgical supplies and devices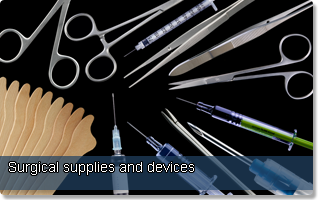 Supplies and materials for laparoscopic assisted surgery, suture thread and needles, reservoirs, hemostatic agents, supplies and materials for surgery, power tools, implants, venous thrombosis prevention equipment.
Electrocautery scalpels, ultrasonic scalpels, laparoscopic systems, small steel products for surgery, wound retractors, and other surgical instruments.
Equipment, appliances, and others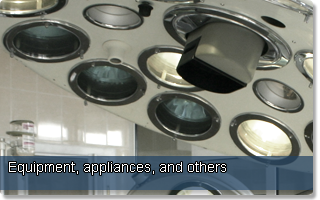 Surgical beds, surgical lights, ceiling pendants, sterilization equipment (high-pressure steam, EOG, plasma), automatic retrojectors, hand wash units, UV germicidal lamps, X-ray equipment, MRI equipment, laser equipment, endoscope systems, hematological testing equipment, angiographic photographic devices, ultrasonographs, drug powder folders, and various types of ophthalmology, obstetrics and gynecology, urinology, otorhinolaryngology, cardiovascular internal medicine and cardiosurgery related products.